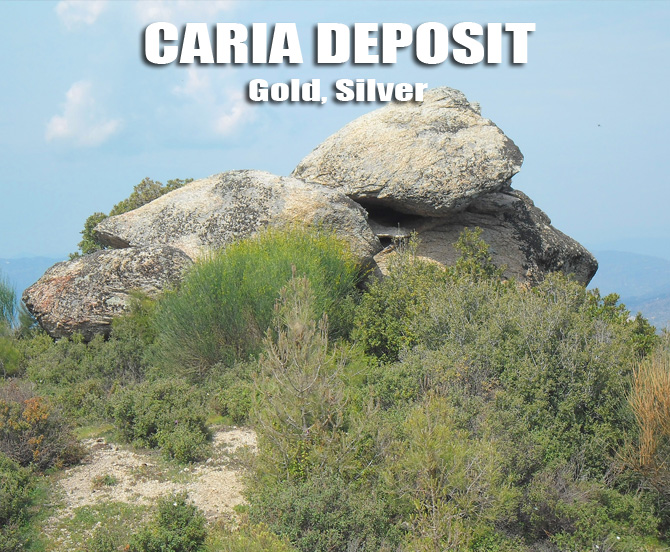 CARIA DEPOSIT
The Caria Au,Ag deposit is one of the major project of the company, discovered  in 2013. The property is currently at licensing period & covers an area of 10 hectares with visible resources of 8mill. ton of bearing ore. The best rock chip samples returned as 1kg/ton Au & 10kg/ton Ag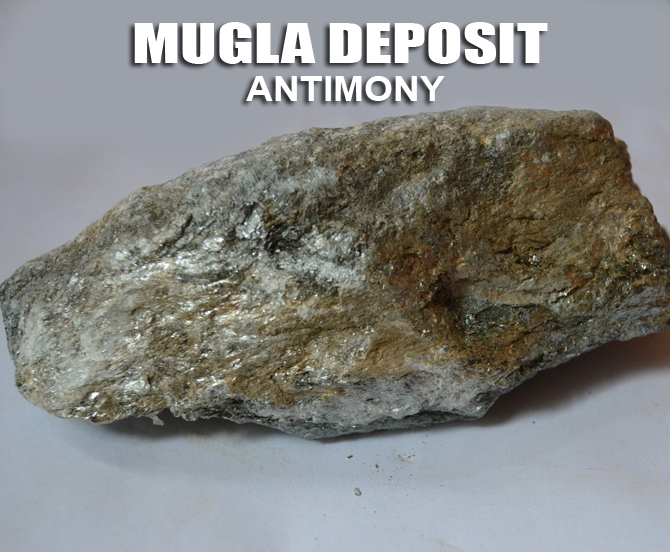 MUGLA DEPOSIT
The Mugla Antimony deposit is non-licensed state property and discovered in 2014 at the technical inspection in the region.  The best rock chip samples returned 45% Sb and there are economic reserves expected in the area.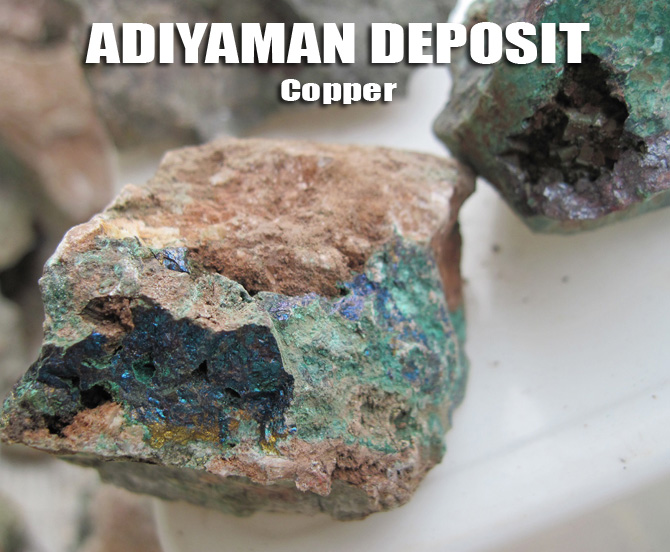 ADIYAMAN
The Adiyaman copper deposit is exploration licensed and covers an area of 1430 hectares. The outcrops are on the surface with nearly 1 million ton of copper reserves. The copper grade ranges between 3-5% Cu. Further explorations will show the underground portion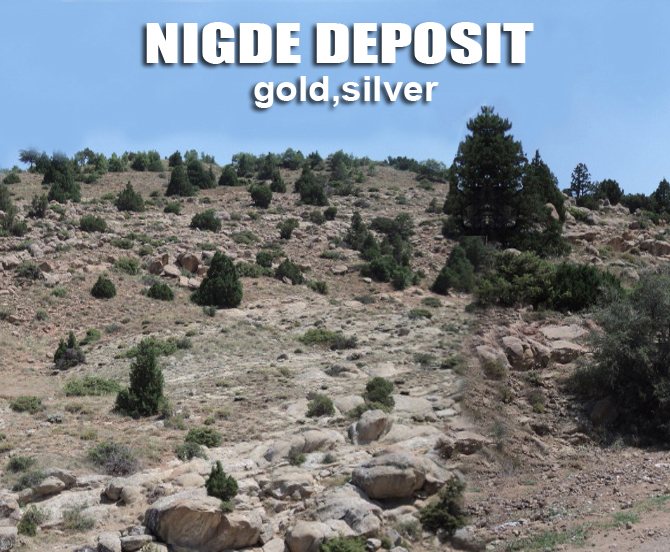 NIGDE DEPOSIT
The Nigde deposit is exploration licensed alluvial deposit and covers an area of 2000 hectares. There are visible 600 million ton of alluvial ore reserves. The best samples (surface samples) returned as 2gr/ton Au inclusive, 60gr/ton Ag.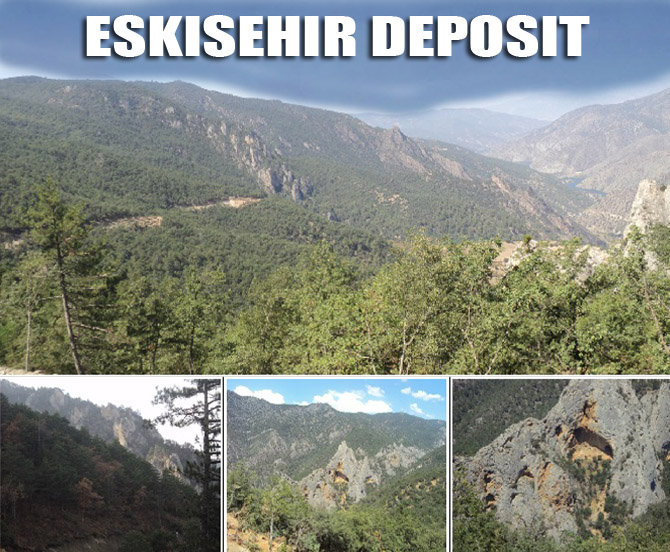 ESKISEHIR
The Eskisehir mine is mining licensed and is currently at the operation tage. The field covers an area of 751 hectares and 1,5million ton of bearing ore are proven in the area. The rock chip samples returned as Fe51,8%, Zn5,67%, Cu3,21%, Pb2,17% inclusive SiO2 9,13%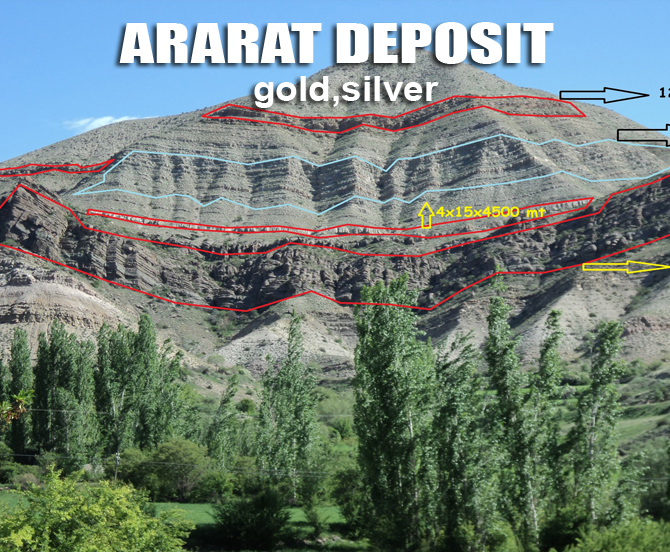 ARARAT DEPOSIT
The Ararat deposit is exploration licensed and covers an area of 1400 hectares. The property is run at the first world war by the russians. The gold grade ranges between 8gr/ton up to 25gr/ton inclusive 88gr/ton Ag.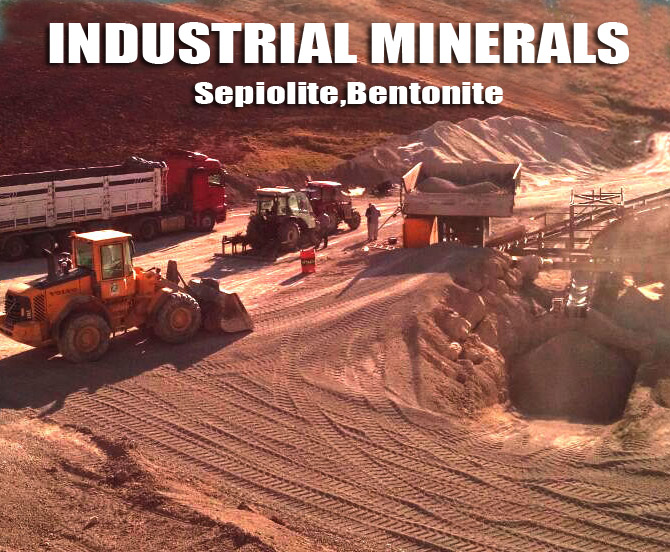 MINERAL CLAYS
Since 2013 is the company involved in sepilolite mining and is supplying from the Eskisehir mining area white and brown colored sepiolite as well as green colored bentonite. Vip is responsible for the marketing of mineral clays such sepiolite,bentonite,attapulgite and zeolite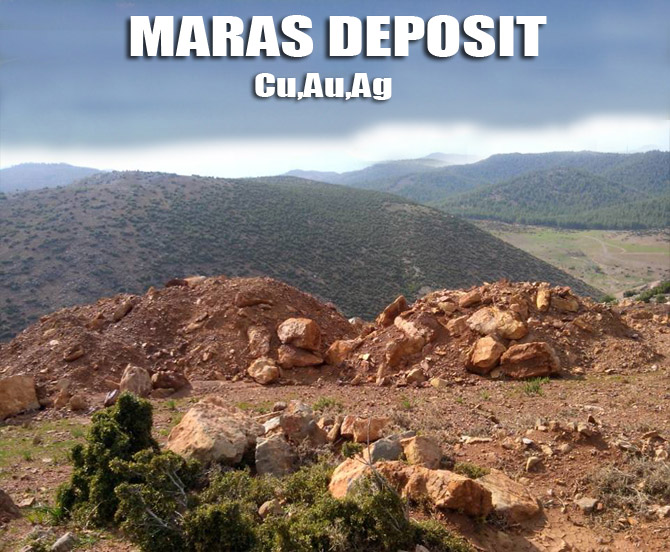 MARAS DEPOSIT
The Maras deposit is at licensing period and covers an area of 300 hectares. The visible reserves are 300.000 ton bearing ore with 10% Cu. The best rock chip samples returned as 50gr/ton Au inclusive 140gr/ton Ag.